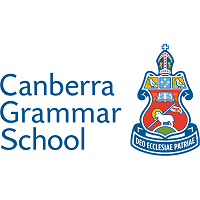 Canberra Grammar School
Canberra, Australian Capital Territory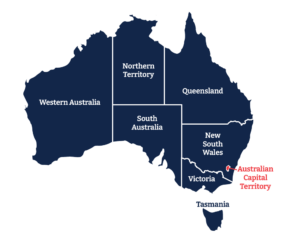 學校簡介-SCHOOL PROFILE
城市/州份
City/State:
Canberra
Australian Capital Territory
創校年份
Year established:
1929
學校類別
Coeducational/Boys/Girls:
男女校
Coeducational
寄宿學校/家庭寄宿/兩者均有
Boarding/Homestay/Both:
學校住宿和寄宿家庭
Boarding and Homestay
英語強化課程
ELICOS Program:
沒有
No
其他英語課程
Other English Language
Programs:
有
Yes
學校課程
Certificate of Education / IB:
HSC | IBDP
學生人數(7年級至12年級)
Total enrolment numbers


(Years 7-12):

1245
海外學生人數 (500類簽證)
Number of current
international students:
11
澳洲教育評審測驗(AEAS)
AEAS testing required:
需要
Yes
學費(每年澳幣)
Annual Tuition Fees:
7-12年级: $36,370-$37,395澳幣/
每年
Yr7-12: AUD$36,370-$37,395pa
寄宿費 (每年澳幣)
Accommodation Fees:
寄宿家庭費用: $16,500澳幣/每年
Homestay: AUD$16,500p.a.
校內住宿費: $29,850澳幣/每年
Boarding: AUD$29,850p.a.
CRICOS 號碼
CRICOS Number:
00580G
|  學校影片 – SCHOOL VIDEO PRESENTATION | |
| --- | --- |
坎培拉文法學校始建於1929年,坐落於澳大利亞首都坎培拉的中心。是一所歷史悠久的獨立聖公會學校,招收自學前班至十二年級的各級學生。
學校擁有22英畝的優美校園,建有現代化,高水準的教學設施,以及條件舒適的學生宿舍,容納143名住宿生學習起居。
坎培拉文法學校以基督教價值觀為指引,尊重每一位學生作為個體的潛能和理想,並以卓越的教學質量,優異的學術成績,豐富的課外活動,溫暖的人文關懷,鼓勵學生自強不息,全面發展。來自世界各地的青少年,在以人為本,包容共濟的校園文化中共同成長。
建校97年以來,得益於歷屆教職工的敬業付出,學校社區團體的不懈努力以及首都各界的積極支持,坎培拉文法學校開拓進取,致力於成為澳大利亞獨樹一幟,最具活力的一流學府。
Established in 1929, Canberra Grammar School is a co-educational Independent Anglican School from Pre-School to Year 12, with boarding placements accommodating 143 students at full enrolment. Spread across 22 hectares, the School's campus is in the heart of Canberra, Australia's capital city.
Canberra Grammar School offers outstanding academic education, co-curricular opportunities and pastoral care to day and boarding students of all backgrounds and faiths within a community guided by Christian values.
The School respects and nurtures all students as individuals, seeking to inspire, support and celebrate the efforts of all in realising their intellectual, spiritual, cultural, social, and physical aspirations.
Building on the professional expertise of its staff, the commitment of its community and the resources of the nation's capital, Canberra Grammar School caters to a diverse range of learners and strives to be the most dynamic and distinctive centre of learning in Australia.
參展學校 – Participating Schools