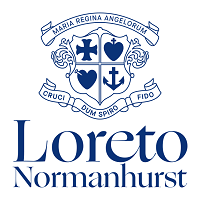 Loreto Normanhurst
Sydney, New South Wales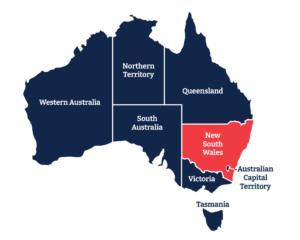 學校簡介-SCHOOL PROFILE
城市/州份
City/State:
Sydney
New South Wales
創校年份
Year established:
1897
學校類別
Coeducational/Boys/Girls:
女校
Girl's School
寄宿學校/家庭寄宿/兩者均有
Boarding/Homestay/Both:
學校住宿
Boarding
英語強化課程
ELICOS Program:
沒有
No
其他英語課程
Other English Language
Programs:
有
Yes
學校課程
Certificate of Education / IB:
HSC
學生人數(7年級至12年級)
Total enrolment numbers


(Years 7-12):

1050
海外學生人數 (500類簽證)
Number of current
international students:
1
澳洲教育評審測驗(AEAS)
AEAS testing required:
需要
Yes
學費(每年澳幣)
Annual Tuition Fees:
7-12年级: $35,717-$39,185澳幣/
每年
Yr7-12: AUD$35,717-$39,185p.a.
寄宿費 (每年澳幣)
Accommodation Fees:
校內住宿費: $29,757澳幣/每年
Boarding: AUD$29,757p.a.
CRICOS 號碼
CRICOS Number:
03931K
|  學校影片 – SCHOOL VIDEO PRESENTATION | |
| --- | --- |
Loreto Normanhurst是一所私立天主教女校,為5至12年級女生提供日校及寄宿。 學校於1897年創立,隸屬Loreto Sisters (IBVM) 修會的Loreto Schools組織,也是全澳洲七所Loreto Schools成員之一。
Loreto Normanhurst通過名為《Loreto Normanhurst Student Growth Model》(LNSGM) 的教學模式,為學生提供全人教育。LNSGM鼓勵學生積極參與投入社區、發揮同理心,與朋輩及師長協力合作; 以堅毅信念引導作明智決定,並全力以赴取得最佳個人學術成績。畢業生歷年在「澳洲高中畢業證書」(HSC) 均屢創佳績,反映學校辦學理念能有效提升學生學術成績。
Loreto Normanhurst的住宿生及家庭來自悉尼、新南威爾斯其他區域及偏遠地區、其他澳洲省份以至海外,為多元化的學校社區增添獨特氛圍。
Loreto Normanhurst的畢業生都獨立能幹、善於表達溝通,富有同理心。她們尋求真相、追求公義,為貢獻社會作好準備。
Loreto Normanhurst is an independent, Catholic day and boarding school for girls in Years 5 to 12. Established in 1897, the school is part of a worldwide network of Loreto schools under the care of the Loreto Sisters (IBVM), and is one of seven Loreto schools in Australia.
The School provides a holistic education through the Loreto Normanhurst Student Growth Model (LNSGM). The LNSGM encourages students to be active and compassionate community members, to work effectively with peers and teachers, to have a strong faith which guides their decision-making and to strive to achieve their personal academic best. This approach delivers outstanding academic outcomes for students, as demonstrated in the School's consistent excellence in the Higher School Certificate (HSC) results.
The Boarding community at Loreto Normanhurst consists of students and families from Sydney, regional and rural NSW, interstate and overseas. Boarding adds a unique dimension to the rich diversity in the school community.
Loreto Normanhurst graduates are independent, articulate, compassionate women who are seekers of truth and doers of justice, ready to take their place in the world.
參展學校 – Participating Schools