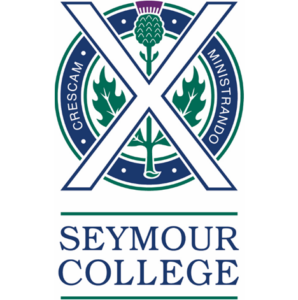 Seymour College
Adelaide, South Australia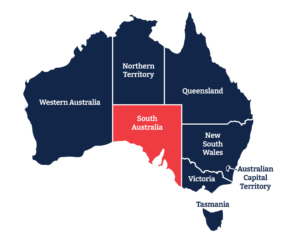 學校簡介-SCHOOL PROFILE
城市/州份
City/State:
Adelaide
South Australia
創校年份
Year established:
1922
學校類別
Coeducational/Boys/Girls:
女校
Girl's School
寄宿學校/家庭寄宿/兩者均有
Boarding/Homestay/Both:
學校住宿
Boarding
英語強化課程
ELICOS Program:
沒有
No
其他英語課程
Other English Language
Programs:
有
Yes
學校課程
Certificate of Education / IB:
SACE
學生人數(7年級至12年級)
Total enrolment numbers


(Years 7-12):

490
海外學生人數 (500類簽證)
Number of current
international students:
21
澳洲教育評審測驗(AEAS)
AEAS testing required:
需要
Yes
學費(每年澳幣)
Annual Tuition Fees:
7-12年级: $34,745 -$39,410澳幣/
每年
Yr7-12: AUD$34,745 -$39,410 p.a.
寄宿費 (每年澳幣)
Accommodation Fees:
校內住宿費: $26,780澳幣/每年
Boarding: AUD$26,780p.a.
CRICOS 號碼
CRICOS Number:
00628G
|  學校影片 – SCHOOL VIDEO PRESENTATION | |
| --- | --- |
100 多年來,Seymour女生的傑出表現反映出學校在廣泛的學科領域,一直取得卓越的學術成就,很大比例的學生成功入讀首志願的本地、國內及海外高等學府。
優秀的學術表現有賴高質素課程及課外活動的參與,兩者驅使學生具備終身技能和成功的心態。而不論哪個年級的女生都能積極參與由學院所提供的多元化學術、體育、創意、表演藝術、文化和社區項目。
Seymour 的願景是培養堅強、樂觀和具備正義感,以及對未來充滿信心的女性。而我們的老師是對熱情的提倡者,不斷鼓勵學生尋找自己的興趣。
Seymour 歡迎來自世界各地的學生,前來入住位於學校中心的宿舍。我們的寄宿學生可以參與許多不同的活動,使他們能夠與其他學生建立聯繫並獲得各式各樣的學習和生活體驗。
For more than 100 years, Seymour has been committed to academic excellence across a broad range of subjects which is reflected in the outstanding achievements of our girls. A high proportion of girls obtain their first choice of entry into tertiary institutions locally, nationally and overseas.
Academic excellence is balanced by high quality wellbeing programs and participation in cocurricular activities, equipping them with lifelong skills and a mindset for success. At all levels, girls are enthusiastically engaged in the extensive Academic, Sport, Creative, Performing Arts, Cultural and Community programs on offer.
The vision at Seymour is to develop women of strength, optimism and justice, confident for the future. Our teachers are passionate advocates for each girl, encouraging students in every pursuit.
Seymour welcomes students from all over the world to come and live onsite in our boarding house, located in the heart of the College. Our boarding students are involved in many different activities, allowing them to connect with other students and to have diverse learning and life experience.
參展學校 – Participating Schools