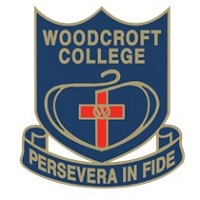 Woodcroft College, South Australia
SCHOOL PROFILE 學校簡介
城市/州份
City/State:
Adelaide
South Australia
創校年份
Year established:
1989
學校類別
Coeducational/Boys/Girls:
男女校
Coeducational
寄宿學校/家庭寄宿/兩者均有
Boarding/Homestay/Both:
寄宿家庭
Homestay
英語強化課程
ELICOS Program:
有
Yes
其他英語課程
Other English Language
Programs:
沒有
No
學校課程
Certificate of Education / IB:
SACE
學生人數(7年級至12年級)
Total enrolment numbers


(Years 7-12):

970
海外學生人數 (500類簽證)
Number of current
international students:
31
澳洲教育評審測驗(AEAS)
AEAS testing required:
需要
Yes
學費(每年澳幣)
Annual Tuition Fees:
7-12年级: $21,750澳幣/每年
Yr7-12: AUD$21,750p.a.
寄宿費 (每年澳幣)
Accommodation Fees:
寄宿家庭費用: $330澳幣/每週
Homestay: AUD$330 per week
CRICOS 號碼
CRICOS Number:
01645K
| SCHOOL VIDEO PRESENTATION – 學校影片 | |
| --- | --- |
Woodcroft College is a vibrant, innovative and inclusive school providing students with an excellent, all-round education in a Christian environment.
The school welcomes students who wish to study in Australia and can provide full-time study or shorter-term study tour programs.
The curriculum is broad and relevant, aimed at meeting intellectual, physical, social and emotional needs. It is designed to challenge students to think progressively and courageously, and to strive for high standards and personal success.
In Senior School, students are offered extensive subject selection and career counselling to support their post-school choices and preparation for university.
The school has a strong pastoral care focus to support student wellbeing and a broad extra-curricular program. The campus has modern and well-equipped facilities with up-to-date technology.
Woodcroft College education is student-centred, carried out in a multicultural community, laying the foundation for their future success.
Woodcroft College是一所充滿活力,又充滿創意的學校,一直致力為學生提供一個全面優質的學習環境。
學校提供全日制學習和短期遊學體驗課程,並且歡迎來自世界各地的學生報讀。學校所開辦的課程及學科十分廣泛,務求以實現學生的綜合發展,當中包括智慧、體力、社交和情感等方面為目標。同時,亦期望通過學校活動及各項挑戰去激勵學生努力奮鬥,最終能夠實現個人的成就。學生在高中階段可根據其未來職業規劃選擇合適的課程;而學校輔導老師會在此時為學生提供專業意見,全而支援學生為將來進入大學作好充分準備。
學校特別關注每一位學生的身心發展和調節他們的心理壓力,因此學校提供多樣化的課外活動選擇,藉以促進學生健康成長。此外,學校配備了最新技術的現代化教學設施,有助學生更易吸收知識並投入學習。
參展學校 – Schools participating in the Online Fair