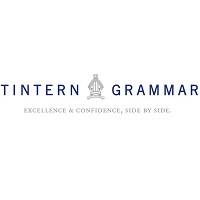 Tintern Grammar, Victoria
SCHOOL PROFILE 學校簡介
城市/州份
City/State:
Melbourne
Victoria
創校年份
Year established:
1877
學校類別
Coeducational/Boys/Girls:
男女校
Coeducational
寄宿學校/家庭寄宿/兩者均有
Boarding/Homestay/Both:
寄宿家庭
Homestay
英語強化課程
ELICOS Program:
沒有
No
其他英語課程
Other English Language
Programs:
有
Yes
學校課程
Certificate of Education / IB:
VCE / VET
學生人數(7年級至12年級)
Total enrolment numbers


(Years 7-12):

600
海外學生人數 (500類簽證)
Number of current
international students:
60
澳洲教育評審測驗(AEAS)
AEAS testing required:
需要
Yes
學費(每年澳幣)
Annual Tuition Fees:
7-12年级: $31,710-$33,856澳幣/
每年
Yr7-12: AUD$31,710-$33,856p.a.
寄宿費 (每年澳幣)
Accommodation Fees:
寄宿家庭費用: $350澳幣/每週
Homestay: AUD$350 per week
CRICOS 號碼
CRICOS Number:
00348E
| SCHOOL VIDEO PRESENTATION – 學校影片 | |
| --- | --- |
Since 1877, Tintern Grammar has been a leader in the fields of teaching, learning and the care of every child. Tintern is set on 40 acres of beautiful tree-lined grounds, with magnificent sporting fields, state-of-the-art facilities and a working farm.
The Parallel Learning model starts with mixed classes in our ELC, before genders are separated through the Junior and Middle Schools to provide stimulating and effective learning environments designed to meet the differing learning styles of boys and girls. Mixed classes are re-introduced in Year 10, where students benefit from independent and collaborative learning environments.
Choice and balance is provided for students in the Senior College as we offer two study pathways — VCE and VCE/VET, as well as extensive course and careers guidance, and university preparation. VCE Acceleration programs available from Year 10.
We offer students a broad range of co-curricular activities, including sport, outdoor education, Duke of Edinburgh program, young farmers, performing arts, debating, music and more.
自1877年以來,Tintern Grammar在教學領域和關顧每一位學生方面一直處於領導地位。學校校園佔地40英畝,綠樹成蔭,設備完善,擁有廣闊的運動場、藝術中心和設施先進的農場。
學校提供雙軌授課模式,在小學和初中實行單性別授課,以提供更有效的學習環境,以滿足男生和女生的不同學習需要和進度;直到10年級便重新進入男女混合班授課,旨在幫助學生在獨特的學習環境中受益,同時亦可以有更多學科選擇。
我們為高中學生提供多選擇和平衡的課程,以及廣泛的課程為升大學做好準備。VCE加速課程從10年級開始為學生提供。
我們為學生提供廣泛的課外活動,包括體育、戶外教育、愛丁堡公爵計劃、青年農場體驗、藝術表演、辯論、音樂等。
參展學校 – Schools participating in the Online Fair