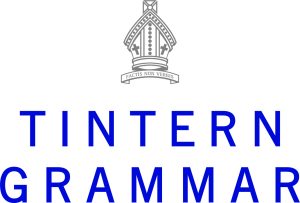 Tintern Grammar, Victoria
SCHOOL PROFILE 學校簡介
城市/州份
City/State:
Melbourne
Victoria
創校年份
Year established:
1877
學校類別
Coeducational/Boys/Girls:
男女校
Coeducational
寄宿學校/家庭寄宿/兩者均有
Boarding/Homestay/Both:
寄宿家庭
Homestay
英語強化課程
ELICOS Program:
沒有
No
其他英語課程
Other English Language
Programs:
有
Yes
學校課程
Certificate of Education / IB:
VCE / VET
學生人數(7年級至12年級)
Total enrolment numbers


(Years 7-12):

500
海外學生人數 (500類簽證)
Number of current
international students:
30
澳洲教育評審測驗(AEAS)
AEAS testing required:
需要
Yes
學費(每年澳幣)
Annual Tuition Fees:
7-12年级: $24,000-$35,000澳幣/
每年
Yr7-12: AUD$24,000-$35,000p.a.
寄宿費 (每年澳幣)
Accommodation Fees:
寄宿家庭費用: $350-$500澳幣/每週
Homestay: AUD$350-$500 per week
CRICOS 號碼
CRICOS Number:
00348E
| SCHOOL VIDEO PRESENTATION – 學校影片 | |
| --- | --- |
Tintern Grammar promotes diversity and inclusion, giving students the opportunity to explore their interests while on the path to academic success; the ideal balance for an unequalled range of educational and co-curricular opportunities. While Tintern has a rich history and tradition, our school boasts state-of-the-art facilities with Tinternwood, our very own working farm, gymnasium, swimming pool, STEAM and Robotics Centres, and magnificent sporting fields.
The welfare of our students is of the utmost importance to us. We have an International Student Coordinator (ISC) onsite to assist students during their orientation and ensure they are well supported, comfortable and happy during their time with us. We provide a broad range of co-curricular activities that challenge, engage and develop skill and talents. Participation in these activities allows students to discover hidden talents, connect with our wider community and develop their learning in other areas.
We have excellent academic results, with our VCE results being among the top in our region. Tintern is a leader in the fields of education, teaching and the care of all our students.
Tintern Grammar著重多樣性和包容性,在培養學生獲取優良學術成績外,同時亦給予學生機會發掘個人興趣,從而取得課程學習及課外活動之間的平衡。本校歷史悠久;擁有完善的設備,包括自家管理的農場、健身房、游泳池、STEAM和機械人中心及廣闊的運動場等等。
學生的福利更是本校最為重視的一環。我們駐校的國際學生主任會確保學生在校時得到妥善的照顧,並且是開心愉快地學習。此外,我們提供一系列富有挑戰的課外活動,從而發揮學生們的技能及才能,更可以讓同學與廣泛社區建立聯繫並且學習不同範疇的新事物。
本校學生成績出眾,過往VCE維省考試成績位列於區內前茅,Tintern 不論在教學及學生照顧方面都處於領導地位。
參展學校 – Schools participating in the Online Fair