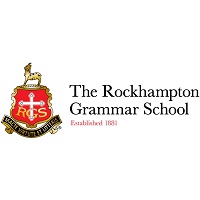 The Rockhampton Grammar School, Queensland
SCHOOL PROFILE 學校簡介
城市/州份
City/State:
Rockhampton
Queensland
創校年份
Year established:
1881
學校類別
Coeducational/Boys/Girls:
男女校
Coeducational
寄宿學校/家庭寄宿/兩者均有
Boarding/Homestay/Both:
學校住宿
Boarding
英語強化課程
ELICOS Program:
有
Yes
其他英語課程
Other English Language
Programs:
有
Yes
學校課程
Certificate of Education / IB:
QCE
學生人數(7年級至12年級)
Total enrolment numbers


(Years 7-12):

925
海外學生人數 (500類簽證)
Number of current
international students:
12
澳洲教育評審測驗(AEAS)
AEAS testing required:
需要
Yes
學費(每年澳幣)
Annual Tuition Fees:
7-12年级: $27,896澳幣/每年
Yr7-12: AUD$27,896p.a.
寄宿費 (每年澳幣)
Accommodation Fees:
校內住宿費: $18,804澳幣/每年
Boarding: AUD$18,804p.a.
CRICOS 號碼
CRICOS Number:
00507F
| SCHOOL VIDEO PRESENTATION – 學校影片 | |
| --- | --- |
The Rockhampton Grammar School is ranked among the best school's in Queensland and is Queensland's largest boarding school. From the outback to the Great Barrier Reef, the School's location provides students with access to some of Australia's best natural wonders, while providing a study environment that is safe and friendly.
The School prides itself on its long history of academic excellence and co-curricular strengths, however education at The Rockhampton Grammar School always extends beyond facts and figures. The School is passionate about every individual student's education and character development – providing a broad range of opportunities and support to ensure that all students can thrive and shine.
Rockhampton Grammar School students emerge into society educated, well-rounded and confident, equipped to pursue their ambitions, secure in their sense of self, and armed with the capacity to seize the opportunities and confront the challenges that life will bring.
The Rockhampton Grammar School被評為澳洲昆士蘭最頂尖的學校之一,亦是昆士蘭最大規模的寄宿學校。
從內陸到大堡礁,學校的地理位置為學生提供了澳洲最為出色的自然奇觀和安全友好的學習環境。
學校一直以優異的學術成就和課外活動的優勢而自豪,但本校不僅只注重學術成績,更會重視每位學生的個人成長和全面發展;學校為學生提供廣泛的學習機會,讓所有學生均能茁壯成長,大放異彩。
本校學生在步入社會時已學業有成、能力全面、充滿自信,並能夠充分實現自己的抱負。他們都是具有獨特個性,有能力把握機遇並迎接生活中的各項挑戰。
參展學校 – Schools participating in the Online Fair