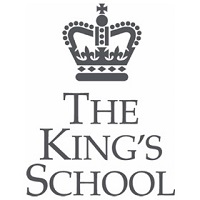 The King's School, New South Wales
SCHOOL PROFILE 學校簡介
城市/州份
City/State:
Sydney
New South Wales
創校年份
Year established:
1831
學校類別
Coeducational/Boys/Girls:
男校
Boys
寄宿學校/家庭寄宿/兩者均有
Boarding/Homestay/Both:
學校住宿
Boarding
英語強化課程
ELICOS Program:
沒有
No
其他英語課程
Other English Language
Programs:
有
Yes
學校課程
Certificate of Education / IB:
HSC
學生人數(7年級至12年級)
Total enrolment numbers


(Years 7-12):

1500
海外學生人數 (500類簽證)
Number of current
international students:
25
澳洲教育評審測驗(AEAS)
AEAS testing required:
需要
Yes
學費(每年澳幣)
Annual Tuition Fees:
7-12年级: $36,739-$40,007澳幣/
每年
Yr7-12: AUD$36,739-$40,007p.a.
寄宿費 (每年澳幣)
Accommodation Fees:
校內住宿費: $27,460-$30,180澳幣/
每年
Boarding: AUD$27,460-$30,180p.a.
CRICOS 號碼
CRICOS Number:
02326F
| SCHOOL VIDEO PRESENTATION – 學校影片 | |
| --- | --- |
In the heart of Australia's largest global city, boys from Year 7 to 12 to learn through challenge and adventure on 320 acres of natural Australian learning landscape.
From Years 3 to 6, the boys and girls of The King's School, Tudor House discover, explore and learn on a stimulating 169 acres nestled in the Southern Highlands.
The character of our students is uniquely shaped by our academic and co-curricular offerings where the acres of The King's School provide endless opportunities that encourage the development of healthy attitudes to risk taking, grows resilience and extends leadership capabilities.
One of Australia's largest boarding schools, our students arrive from metropolitan Sydney, regional Australia and from across the globe, for their learning adventure in the inclusive community that is The King's School.
Our Christian values are encouraged to become virtues – empowering our students to live lives of service as global thought leaders. Our students graduate with the character to lead, the heart to serve, and a generous spirit to make a difference and impact for good in our society.
本校位於澳洲最大的國際化城市,為7至12年級的學生不斷提供挑戰和啟發,從而培養優良的品格和取得優異的學術學業,並且在充滿活力的社區中成長。本校是澳洲最古老的私立寄宿學校之一,佔地320英畝。學生能夠於澳洲自然生態環境之中,盡情探索、成長和學習。
本校提供豐富的課堂及課外學習機會,讓學生獲得全面的發展和培養出優良的品德。我們更鼓勵學生勇於冒險、堅毅不屈,並且學習領導風範。
本校學生不單只來自悉尼市區、澳洲中小城市及鄉村地區,更會有來自全球各地的國際學生。在這裡,學生可以接受不同的嘗試並從中成長。
本校力求幫助學生體現學校的價值觀,從而成為富有獨立思想的領袖。本校期待我們學生擁有作為領導者的品格、服務社會的熱忱及造福社會、貢獻社會的無私精神。
參展學校 – Schools participating in the Online Fair