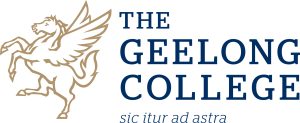 The Geelong College, Victoria
SCHOOL PROFILE 學校簡介
城市/州份
City/State:
Geelong
Victoria
創校年份
Year established:
1861
學校類別
Coeducational/Boys/Girls:
男女校
Coeducational
寄宿學校/家庭寄宿/兩者均有
Boarding/Homestay/Both:
學校住宿
Boarding
英語強化課程
ELICOS Program:
沒有
No
其他英語課程
Other English Language
Programs:
沒有
No
學校課程
Certificate of Education / IB:
VCE
學生人數(7年級至12年級)
Total enrolment numbers


(Years 7-12):

1000
海外學生人數 (500類簽證)
Number of current
international students:
7
澳洲教育評審測驗(AEAS)
AEAS testing required:
需要
Yes
學費(每年澳幣)
Annual Tuition Fees:
7-12年级: $37,678-$43,763澳幣/
每年
Yr7-12: AUD$37,678-$43,763p.a.
寄宿費 (每年澳幣)
Accommodation Fees:
校內住宿費: $13,528-$25,116澳幣/
每年
Boarding: AUD$13,528-$25,116p.a.
CRICOS 號碼
CRICOS Number:
00142G
| SCHOOL VIDEO PRESENTATION – 學校影片 | |
| --- | --- |
Founded in 1861, The Geelong College is a Uniting Church coeducational day and boarding school with around 1500 students, aged three to eighteen.
The Geelong College aims to provide an inspiring education by providing learning experiences that shape personal development in ways that prepare students to positively contribute to society.
Our international students settle in well and integrate easily into life at a boarding school.
They are supported academically, socially ad emotionally through our wellbeing program. Our daily routines provide a structure, such as study time, sporting and social activities. Qualified academic tutors provide extra learning support in the evenings.
Our boarders develop independence and thoughtfulness, they become appreciative of their families and are really engaged over their time at The Geelong College.
Academic excellence is a major aspiration of the College, but equally is the provision of a broad learning experience, both within and beyond the formal curriculum. The closeness of the College community also ensures that student feel a strong sense of belonging and connection to the College during and beyond their school years.
We look forward to welcoming your family to our boarding community.
智朗書院創校於1861年,隸屬聯合教會 (Uniting Church),是一所男女寄宿日校。學生人數約1400名,年齡介乎3至18歲。
智朗書院致力提供啟發教育,透過讓學生體驗塑造個人發展的學習,來裝備學生,從而積極貢獻社會。本校國際學生適應力強,易於融入校內寄宿生活。
在本校的身心福祉計劃下,學生在學術 、社交及情感方面均獲支持。本校日常事項安排井然有序,例如學習時間 、運動及社交活動等。具師資資格的導師會於傍晚時段為學生提供額外學習輔導。
本校寄宿生展現獨立能力,且體貼他人的特質。他們被培養成為家人賞識的一分子,並全力投入於智朗書院生活。
學術傑出是本校追求的宏大抱負,而在正規課程內外所提供的廣泛學習經歷也同等重要。同時,與學校群體建立的深厚情誼能加強學生在校內外的歲月對本校的歸屬感及關係。
本校期盼貴家長子弟親臨智朗書院寄宿群體。
參展學校 – Schools participating in the Online Fair