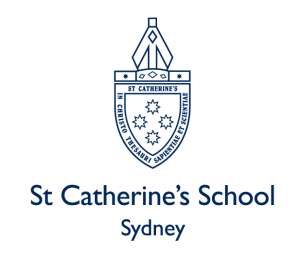 St Catherine's School, New South Wales
SCHOOL PROFILE 學校簡介
城市/州份
City/State:
Sydney
New South Wales
創校年份
Year established:
1856
學校類別
Coeducational/Boys/Girls:
女校
Girls
寄宿學校/家庭寄宿/兩者均有
Boarding/Homestay/Both:
學校住宿
Boarding
英語強化課程
ELICOS Program:
沒有
No
其他英語課程
Other English Language
Programs:
有
Yes
學校課程
Certificate of Education / IB:
HSC
學生人數(7年級至12年級)
Total enrolment numbers


(Years 7-12):

720
海外學生人數 (500類簽證)
Number of current
international students:
42
澳洲教育評審測驗(AEAS)
AEAS testing required:
需要
Yes
學費(每年澳幣)
Annual Tuition Fees:
7-12年级: $42,131-$45,237澳幣/
每年
Yr7-12: AUD$42,131-$45,237p.a.
寄宿費 (每年澳幣)
Accommodation Fees:
校內住宿費: $28,649澳幣/每年
Boarding: AUD$28,649p.a.
CRICOS 號碼
CRICOS Number:
02322K
| SCHOOL VIDEO PRESENTATION – 學校影片 | |
| --- | --- |
St Catherine's is Australia's oldest independent Anglican girls' school, celebrating 166 years in 2022. The school caters for girls from Kindergarten to Year 12, and to boarding students from Years 7-12. We welcome girls of all backgrounds and respect the different strengths of each student, acknowledging that diversity enriches our community.
In our boarding school, each girl in Years 10 – 12 has her own private room. Girls in Years 7 – 9 have a combination of twin and single rooms. Tutoring and homework supervision are provided after school each day.
Our girls may choose to participate in a range of sport and artistic programs including table tennis, badminton, music, art, drama, gymnastics and dance.
Positive psychology underpins the innovative pastoral care program at St Catherine's and academic challenge is the foundation of learning within our rigorous curriculum. We have high expectations of our students, while monitoring and supporting their progress. The school's academic results are outstanding. Gifted and talented students are offered acceleration and enrichment opportunities, and academic support is provided for students who require assistance.
聖凱瑟琳學校是澳洲歷史最悠久的獨立聖公會女校,在2022年慶祝了166周年校慶。聖凱瑟琳學校招收幼兒園到12年級的女生,並為7到12年級學生提供寄宿。我們歡迎所有背景的學生,尊重每位學生不同的長處,承認多樣性豐富我們的社區。
寄宿的10年級 12年級女生,每人有自己的房間。7年級 9年級女生則有兩人共用或單人房間。 每天放學後有輔導老師監督完成功課。
我們的學生可以選擇參加一系列的體育和藝術活動,包括乒乓球、羽毛球、音樂、藝術、戲劇、健 身和舞蹈。
正向心理學鞏固了聖凱瑟琳學校創新的牧靈關懷計劃,而學業挑戰則是在我們嚴謹的課程之內進行學習的基礎。我們對我們的學生期望高,而與此同時監督和支援學生的進度。本校學業成績優秀出眾。
有天份的學生可參加加速和拓展學習,又會為有需要的學生提供學業輔導。
參展學校 – Schools participating in the Online Fair