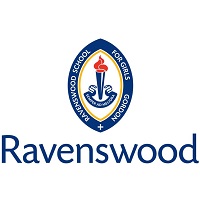 Ravenswood School for Girls,
New South Wales
SCHOOL PROFILE 學校簡介
城市/州份
City/State:
Sydney
New South Wales
創校年份
Year established:
1901
學校類別
Coeducational/Boys/Girls:
女校
Girls
寄宿學校/家庭寄宿/兩者均有
Boarding/Homestay/Both:
學校住宿
Boarding
英語強化課程
ELICOS Program:
沒有
No
其他英語課程
Other English Language
Programs:
有
Yes
學校課程
Certificate of Education / IB:
HSC / IB
學生人數(7年級至12年級)
Total enrolment numbers


(Years 7-12):

930
海外學生人數 (500類簽證)
Number of current
international students:
54
澳洲教育評審測驗(AEAS)
AEAS testing required:
需要
學費(每年澳幣)
Annual Tuition Fees:
7-12年级: $41,980-$44,781澳幣/
每年
Yr7-12: AUD$41,980-$44,781p.a.
寄宿費 (每年澳幣)
Accommodation Fees:
校內住宿費: $29,282澳幣/每年
Boarding: AUD$29,282p.a.
CRICOS 號碼
CRICOS Number:
02306K
| SCHOOL VIDEO PRESENTATION – 學校影片 | |
| --- | --- |
Located in Gordon on Sydney's North Shore, Ravenswood School for Girls is a Uniting Church School for girls from Prep – Year 12 offering a strong academic focus embedding the principles of Positive Education through learning. Ravenswood is the only girls' school on Sydney's upper North Shore to offer students the choice of the HSC or the IB Diploma.
Ravenswood's vision to ignite our girls' potential and inspire their passion and purpose is drawn from our historic background and school motto – Semper ad Meliora – Always towards better things. The only Visible Wellbeing School in NSW and one of only 10 in Australia, Ravenswood is teaching strategies from Prep to Year 12, based upon the findings of Positive Psychology research.
The Ravenswood Residential College offers boutique boarding for students in Years 7-12 and can accommodate 49 girls. Just a short walk from the school campus it is a safe, comfortable and caring environment for our girls to call home.
Ravenswood School for Girls 位於悉尼北岸的城郊Gordon,是聯合教會其中一所女校,開辦學前教育至12年級的課程, 學校着重學術表現,透過學習融合正向教育的理論。
Ravenswood是悉尼北岸唯一一所提供中學教育証書(HSC)及國際文憑課程(IB)的女校。學校的願景是發掘學生的潛能及激勵她們的熱情,其悠久的歷史背景,貫徹校訓Semper ad meliora (永遠向更好邁進),以助學校達成目標。
作為全澳10所其中之一亦是新南威爾斯省唯一的正向教育學校(Visible Wellbeing School),根據正向心理(Positive Psychology) 研究結論,為學前至高中12年級學生,推行以課程為本的教學策略。
Ravenswood寄宿學院現正為7-12年級學生提供精品住宿服務,可容納49位寄宿生,只需從校園徒步一小段距離。這樣一個安全舒適並充滿關懷的環境,成為她們另一個家。
參展學校 – Schools participating in the Online Fair