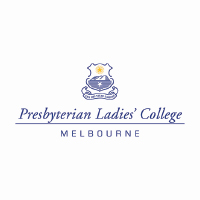 SCHOOL PROFILE 學校簡介
城市/州份
City/State:
Melbourne
Victoria
創校年份
Year established:
1875
學校類別
Coeducational/Boys/Girls:
女校
Girls
寄宿學校/家庭寄宿/兩者均有
Boarding/Homestay/Both:
兩者均有
Both
英語強化課程
ELICOS Program:
沒有
No
其他英語課程
Other English Language
Programs:
有
Yes
學校課程
Certificate of Education / IB:
VCE / IB
學生人數(7年級至12年級)
Total enrolment numbers


(Years 7-12):

960
海外學生人數 (500類簽證)
Number of current
international students:
75
澳洲教育評審測驗(AEAS)
AEAS testing required:
需要
學費(每年澳幣)
Annual Tuition Fees:
7-12年级: $37,267-$39,924澳幣/
每年
Yr7-12: AUD$37,267-$39,924p.a.
寄宿費 (每年澳幣)
Accommodation Fees:
校內住宿費: $29,968澳幣/每年
Boarding: AUD$29,968p.a.
CRICOS 號碼
CRICOS Number:
00334M
| SCHOOL VIDEO PRESENTATION – 學校影片 | |
| --- | --- |
PLC Melbourne has been renowned as the leader in girls' education for 145 years. Boarding is an integral part of our College community, with girls from across Australia and all around the world.
At PLC we instil in girls a love of learning within a broad stimulating curriculum that celebrates encouragement, respect and self-discipline. Our outstanding holistic education focuses on each girl's personal growth and leadership.
Our staff are highly involved in their students' learning journeys and focus on the individual student, nurturing and affirming girls, enabling them to achieve their personal goals.
At PLC, girls are encouraged to stretch themselves and become critical thinkers and problem-solvers, able to look outside themselves at the challenges facing their world and take responsibility for helping and contributing where they can.
PLC offers both the VCE and International Baccalaureate (IB). The Class of 2019 achieved record-breaking results with 6 girls achieving an ATAR of 99.95. 31% achieved an ATAR of 98+, 49% achieved an ATAR of 95+ and 70% an ATAR of 90+.
Located 13km from Melbourne CBD, PLC is a school for today's girls with a rich heritage, a welcoming community and an exciting future.
Our purpose-built Boarding House featuring spacious living and learning spaces in a modern, comfortable and safe environment.
PLC墨爾本學校在女子教育方面佔有領先地位,享有已超逾145年的聲譽。寄宿生來自澳洲以及世界各地,讓寄宿生活成為了本校重要的一環。
在這裏,本校通過廣泛、具啟發性的課程,向學生培養求學的熱誠。這些課程旨在鼓勵學生,教會她們尊重及自律。本校出色的全人教育專注於每位同學的個人發展及領導潛能。
PLC 提供VCE及國際文憑 (IB) 課程 。 2019年度畢業生取得前所未有的佳績,6名學生ATAR成績達99.95,ATAR成績取得98分以上的學生人數佔31%,取得95分以上的佔49%,而90分以上的學生人數則達70%。
PLC距離墨爾本市中心13公里,是一所為時下女生營辦的學校,提供一個極具歷史價值、友好的社區,締造令人振奮的未來。
本校寄宿大樓在現代化及舒適安全的環境下,設有寬敞的起居和學習空間。
參展學校 – Schools participating in the Online Fair