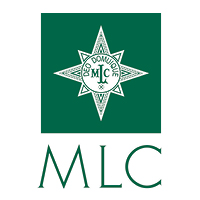 Methodist Ladies' College, Victoria
SCHOOL PROFILE 學校簡介
城市/州份
City/State:
Melbourne
Victoria
創校年份
Year established:
1882
學校類別
Coeducational/Boys/Girls:
女校
Girls
寄宿學校/家庭寄宿/兩者均有
Boarding/Homestay/Both:
學校住宿和寄宿家庭
Boarding and Homestay
英語強化課程
ELICOS Program:
沒有
No
其他英語課程
Other English Language
Programs:
沒有
No
學校課程
Certificate of Education / IB:
VCE / IB
學生人數(7年級至12年級)
Total enrolment numbers


(Years 7-12):

1750
海外學生人數 (500類簽證)
Number of current
international students:
35
澳洲教育評審測驗(AEAS)
AEAS testing required:
需要
Yes
學費(每年澳幣)
Annual Tuition Fees:
7-12年级: $44,310-$47,910澳幣/
每年
Yr7-12: AUD$44,310-$47,910p.a.
寄宿費 (每年澳幣)
Accommodation Fees:
校內住宿費: $31,050澳幣/每年
Boarding: AUD$31,050p.a.
CRICOS 號碼
CRICOS Number:
00325A
| SCHOOL VIDEO PRESENTATION – 學校影片 | |
| --- | --- |
Methodist Ladies' College (MLC) in Melbourne, Victoria, is one of Australia's leading independent girls' schools, with a proud 140-year history of educational innovation and academic excellence.
Before MLC was established, there was very little opportunity for girls to receive a quality education. MLC set out to change this situation and began a long tradition of offering unparalleled educational experiences for girls. In 1882, the west wing of Tiddeman House was completed, allowing borders and students to move in, while in 1885, MLC was the first girls' school to offer sporting competitions. In the 20th century, MLC was one of the first girls' school to initiate business-related subjects for girls to increase their employability. In 1990, MLC was the first school in the world to introduce a laptop program for students.
Today, MLC has one of the broadest curricula offerings in Australia, including over 60 subjects across VCE, VCE VET and the IB (International Baccalaureate). Our students consistently achieve outstanding academic results alongside a holistic, well-rounded education. In 2021, 9% of Year 12 students achieved an ATAR of 99+.
However, the success of MLC is not just based on high academic achievements. MLC is characterised by broad and immersive learning, thanks to the quality of our educators, world-class environments, wellness programs, and extensive co-curricular opportunities, including 15 College music ensembles, an Independent Student Theatre Company and Senior School Performing Arts Festival, 36 Student Clubs, and 30 sports on offer. MLC provides an extraordinary learning experience for girls, developed with the greatest care to expand and consolidate their strengths and interests, and inspire them to achieve their best.
An MLC Student graduates from the College with the skills, knowledge, and values necessary to be a world-ready woman.
位於維多利亞州墨爾本市的衛理公會女子學院(MLC)是澳大利亞領先的獨立女子學校之一,在教育創新和學術卓越方面有著140年的自豪歷史。
在MLC成立之前,女孩接受優質教育的機會非常少。 MLC著手改變這種狀況,並開始了為女孩提供無與倫比的教育經歷的悠久傳統。 1882年,Tiddeman House的西翼建成,允許邊界和學生搬入,而在1885年,MLC是第一所提供體育比賽的女子學校。在20世紀,MLC是首批為女生開設商業相關科目以提高其就業能力的女子學校之一。 1990年,MLC是世界上第一所為學生引入筆記本電腦項目的學校。
今天,MLC是澳大利亞課程設置最廣泛的學校之一,包括VCE、VCE VET和IB(國際文憑)的60多個科目。我們的學生在接受全面、綜合的教育的同時,一直取得優異的學術成績。 2021年,9%的12年級學生取得了ATAR99+的成績。
然而,MLC的成功不僅僅是基於高學術成就。 MLC的特點是廣泛和沈浸式的學習,這得益於我們高質量的教育工作者、世界一流的環境、健康計劃和廣泛的課外活動機會,包括15個學院音樂團、獨立學生劇團和高中表演藝術節、36個學生俱樂部和30個體育項目。 MLC為女孩們提供了一個非同尋常的學習經歷,以最大的努力來擴展和鞏固她們的優勢和興趣,並激勵她們達到最佳狀態。
MLC的學生從學院畢業時,具備了成為一名適應世界的女性所需的技能、知識和價值觀。
參展學校 – Schools participating in the Online Fair