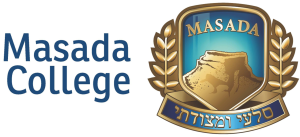 Masada College, New South Wales
SCHOOL PROFILE 學校簡介
城市/州份
City/State:
Sydney
New South Wales
創校年份
Year established:
1967
學校類別
Coeducational/Boys/Girls:
男女校
Coeducational
寄宿學校/家庭寄宿/兩者均有
Boarding/Homestay/Both:
寄宿家庭
Homestay
英語強化課程
ELICOS Program:
沒有
No
其他英語課程
Other English Language
Programs:
有
Yes
學校課程
Certificate of Education / IB:
HSC
學生人數(7年級至12年級)
Total enrolment numbers


(Years 7-12):

300
海外學生人數 (500類簽證)
Number of current
international students:
30
澳洲教育評審測驗(AEAS)
AEAS testing required:
需要
Yes
學費(每年澳幣)
Annual Tuition Fees:
7-12年级: $34,004-$42,363澳幣/
每年
Yr7-12: AUD $34,004-$42,363p.a.
寄宿費 (每年澳幣)
Accommodation Fees:
寄宿家庭費用: $420澳幣/每週
Homestay: AUD$420 per week
CRICOS 號碼
CRICOS Number:
00401E
| SCHOOL VIDEO PRESENTATION – 學校影片 | |
| --- | --- |
Masada College is located in Sydney's leafy North Shore, on spacious grounds and is a safe and family friendly environment. Sydney offers a wonderful lifestyle, and our students embrace many opportunities. Masada College is Australia's first Jewish international co-educational school and students from all backgrounds are welcomed to the College, which prides itself on inclusivity. Our educational mission is to raise responsible individual thinkers with a strong sense of justice and confidence in their ability to determine their own future.
Masada College has built a renowned reputation for being a progressive and forward-thinking school and it is an honour to share our rich ethos and Jewish values with our international students and their families. Equally, we thoroughly enjoy the strong cultural diversity our international students bring to the College. We are a small community school where parents, students and staff support one another to create an exceptional learning environment for our students.
Our passionate and highly professional staff develop independent thinkers with enquiring minds to ensure our students reach their full potential. Students at Masada consistently perform exceptionally well in their final exams, translating into opportunities within Australia as well as globally, upon graduation. Masada graduates embark on a diverse range of career paths and study at Australia's top Universities.
马萨达学院位于绿树成荫的悉尼北岸,占地广袤,且拥有安全友好的社区式环境。悉尼作为澳洲第一大城市,环境优美,人们享受着多姿多彩的生活休闲方式,作为澳洲最大的国际城市,悉尼也为我们的学生提供着无与伦比的机遇和条件。马萨达学院是澳大利亚第一所犹太教男女混合私校。学校以包容的校园文化而自豪,我们欢迎不同背景的学生来到我们学校。我们的教育使命是提升学生们的责任感,使其成为具有强烈社会正义感且有自信决定自己未来的独立思考者。
马萨达学院是一所以具有前瞻性思维且不断进取的学校而闻名于世的独立院校。我们很荣幸与我们的国际学生及他们的家庭分享我们引以为豪的民族精神和犹太价值观。同样,我们也充分享受国际学生为我们带来的强大的文化多样性。我们是一所小规模精致的社区学校。家长、学生和教职员工互通交流,为学生创造一个卓越的学习成长环境。
我们的老师,高度专业且充满热情的培养着具有探索精神的独立思考者,以确保我们的学生能充分发挥他们的潜能。马萨达的学生在高考中表现优异,并在澳大利亚本土及全球各地大放异彩。马萨达学院的毕业生大多能够进入澳大利亚顶尖高校学习,并成功迈入多种多样的职业发展道路。
參展學校 – Schools participating in the Online Fair