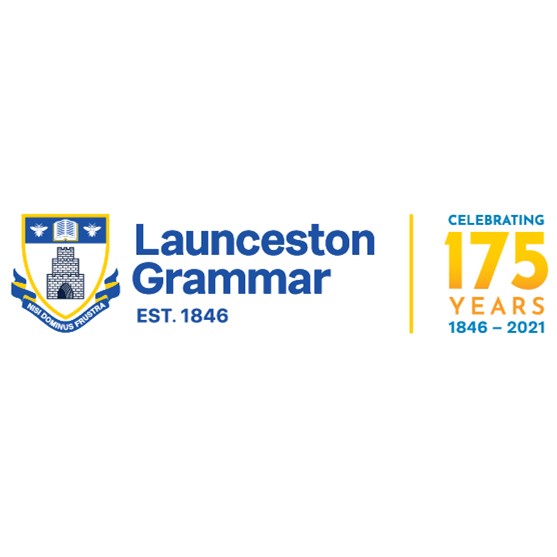 Launceston Grammar, Tasmania
SCHOOL PROFILE – 學校簡介
城市/州份
City/State:
Launceston
Tasmania
創校年份
Year established:
1846
學校類別
Coeducational/Boys/Girls:
男女校
Coeducational
寄宿學校/家庭寄宿/兩者均有
Boarding/Homestay/Both:
學校住宿
Boarding
英語強化課程
ELICOS Program:
沒有
No
其他英語課程
Other English Language
Programs:
沒有
No
學校課程
Certificate of Education / IB:
TCE
學生人數(7年級至12年級)
Total enrolment numbers


(Years 7-12):

600
海外學生人數 (500類簽證)
Number of current
international students:
14
澳洲教育評審測驗(AEAS)
AEAS testing required:
需要
Yes
學費(每年澳幣)
Annual Tuition Fees:
7-12年级: $26,385-$28,365澳幣/
每年
Yr7-12: AUD$26,385-$28,365p.a.
寄宿費 (每年澳幣)
Accommodation Fees:
校內住宿費: $21,188澳幣/每年
Boarding: AUD$21,188p.a.
CRICOS 號碼
CRICOS Number:
00650K
| SCHOOL VIDEO PRESENTATION – 學校影片 | |
| --- | --- |
Launceston Church Grammar School is an Anglican co-educational day and boarding community registered to accept international students in Grades 5-12.
Located in Launceston, Tasmania (a short 45 min flight from Melbourne), we are Australia's oldest continuously operated independent school. With outstanding results each year, the majority of students graduate to university where they study at Melbourne University, Monash University, UNSW, UTAS and other leading universities around the world. Our alumni include 17 Rhodes Scholars and a Nobel Laureate, as well as leaders in all areas of industry and world class sports men and women.
Separate boarding houses for boys and for girls in Grades 7 – 12 are located at the centre of the Senior Campus – providing students with a supportive home-away-from-home.
Our curriculum has extraordinary depth. We provide a practical pathway for students with a passion for aeronautics and engineering to acquire highly specialised skills through a unique Aviation programme. Our students experience school-based study with hands-on aeronautical engineering as well as flight theory. For students in Grades 9- 10, Aviation Theory has been introduced as a whole-year learning experience Grade 8 study Drones and Drone operation. As part of the programme, our students are building a full-size RV12 plane.
There are extensive opportunities for the Performing and Visual Arts including Poimena Gallery in our Arts Precinct as well as a purpose-built 2km mountain bike track.
朗塞斯頓教會文法學校 (Launceston Church Grammar School) 是一所註冊聖公會男女日校及寄宿學校,取錄 5 至 12 年級的國際學生。
學校坐落於塔斯曼尼亞省的朗塞斯頓市,由墨爾本乘飛機前往只需45分鐘,是澳洲最歷史悠久的私立學校。學校每年傑出的成績,讓大部分畢業生成功入讀墨爾本大學、蒙納什大學、新南威爾斯大學、塔斯曼尼亞大學及全球其他領先學府。本校校友包括17位羅德學者、一位諾貝爾獎得主、以至世界不同領域範疇及各項男女運動的世界級領袖。
7至 12 年級的男女學生宿舍分別位於高中校園內,爲學生提供賓至如歸的支援。
本校的課程非常深入,透過獨有的航空課程,本校為熱愛航空及工程的學生提供了一條實用的途徑,讓學生能夠掌握高度專業化的技能。除了體驗常規課程外,學生可以學習航空工程及飛行理論。學生於8年級將一整年研究無人駕駛飛機的操作,而9 至 10年級的課程亦會引入航空理論。 作爲課程的一部分,本校學生目前在構造一架RV12 飛機。
本校為學生提供豐富的表演及視覺藝術機會,當中包括藝術區的波米納藝廊(Poimena Gallery),同時亦特建2 公里山地單車路徑,以培訓對越野單車有興趣的學生。
參展學校 – Schools participating in the Online Fair