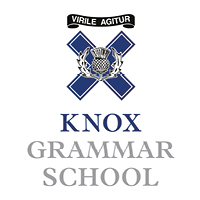 Knox Grammar School, New South Wales
SCHOOL PROFILE 學校簡介
城市/州份
City/State:
Sydney
New South Wales
創校年份
Year established:
1924
學校類別
Coeducational/Boys/Girls:
男校
Boys
寄宿學校/家庭寄宿/兩者均有
Boarding/Homestay/Both:
學校住宿
Boarding
英語強化課程
ELICOS Program:
沒有
No
其他英語課程
Other English Language
Programs:
沒有
No
學校課程
Certificate of Education / IB:
HSC
學生人數(7年級至12年級)
Total enrolment numbers


(Years 7-12):

2200
海外學生人數 (500類簽證)
Number of current
international students:
70
澳洲教育評審測驗(AEAS)
AEAS testing required:
需要
Yes
學費(每年澳幣)
Annual Tuition Fees:
7-12年级: $41,550-$43,912澳幣/每年
Yr7-12: AUD$41,550-$43,9120p.a.
寄宿費 (每年澳幣)
Accommodation Fees:
校內住宿費: $31,560澳幣/每年
Boarding: AUD$31,560p.a.
CRICOS 號碼
CRICOS Number:
00399E
| SCHOOL VIDEO PRESENTATION – 學校影片 | |
| --- | --- |
Knox Grammar School is an independent school which has been specialising in boys' education since 1924. One of Australia's leading Uniting Church boys' schools, Knox accepts day boys and boarders from around Australia and overseas, and follows the NSW Board of Studies curriculum through to the Higher School Certificate.
At senior school level, the Weeks Senior Academy offers specialist staff, a resource library, flexible learning spaces and new technology, to promote independence and support students as they prepare for tertiary study. Higher School Certificate results are exceptional.
Knox also offers each boy diverse opportunities to find and develop their talents, through the Knox Sports Academy, the Knox Academy of Performing Arts and our Community Service/Social Justice programmes.
諾克斯文法學校(Knox Grammar School) 是一所私立學校,1924年開辦以來, 專注於提供優質的男子教育。作為澳洲最優秀的聯合基督教會男校之一,Knox歡迎所有來自澳洲以至海外的日校及寄宿學生。學校按照新南威爾斯州教育委員會課程大綱要求提供高中課程。
於高中教育中,威克斯(Weeks)高級學院配有專門的教職員、資源豐富的圖書館、多樣的學習空間和各種先進設備,以支援學生預備未來的大專課程,因此學生的高考成績非常突出。
Knox亦透過自設的運動學院、表演藝術學院、社會服務計劃等,為每位學生提供多元化發掘自我的機會,使天賦得到充分發展。
參展學校 – Schools participating in the Online Fair