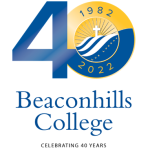 Beaconhills College, Victoria
SCHOOL PROFILE 學校簡介
城市/州份
City/State:
Melbourne
Victoria
創校年份
Year established:
1982
學校類別
Coeducational/Boys/Girls:
男女校
Coeducational
寄宿學校/家庭寄宿/兩者均有
Boarding/Homestay/Both:
學校住宿和寄宿家庭
Boarding and Homestay
英語強化課程
ELICOS Program:
沒有
No
其他英語課程
Other English Language
Programs:
沒有
No
學校課程
Certificate of Education / IB:
VCE
學生人數(7年級至12年級)
Total enrolment numbers


(Years 7-12):

842
海外學生人數 (500類簽證)
Number of current
international students:
20
澳洲教育評審測驗(AEAS)
AEAS testing required:
需要
Yes
學費(每年澳幣)
Annual Tuition Fees:
7-12年级: $23,400-$26,000澳幣/
每年
Yr7-12: AUD$23,400-$26,000p.a.
寄宿費 (每年澳幣)
Accommodation Fees:
寄宿家庭費用: $16,225澳幣/每年
Homestay: AUD$16,225p.a.
校內住宿費: $23,690澳幣/每年
Boarding: AUD$23,690p.a.
CRICOS 號碼
CRICOS Number:
03182J
| SCHOOL VIDEO PRESENTATION – 學校影片 | |
| --- | --- |
Beaconhills has established a reputation as a forward-thinking school – a school which offers a vast array of opportunities. Our peaceful location is ideal, close to the culturally diverse city of Melbourne, its world-class universities and far enough away to enjoy spacious grounds, with picturesque views and modern facilities.
Beaconhills College offers three accommodation choices:
Boarding at the College
Homestay
Living with an approved guardian
Our international program staff have lived or worked overseas so they understand the challenges of arriving in a new country. The College has an excellent wellbeing program to support international students from the moment they arrive. Students are never without friends or mentors.
Beaconhills 作為一所提供大量機會的前瞻性學 校享有盛譽。我們的地理位置非常理想,校園安全、風景優美,距離全球最適合居住 的城市之一 – 墨爾本市中心很近,如莫納什大學和墨爾本大學。
Beaconhills College 提供三種住宿選擇:
我們的國際課程員工都有海外生活或工作經驗,所以他們了解來到一個新國家的挑戰。學院開設優秀的身心健康課程,從國際學生到達的那一刻起即提供支援。學生永遠不會沒有朋友或導師!
安全也是重中之重。我們現代化的寄宿設施有 經驗豐富的監督人24小時提供服務,規則既嚴 格又公平。提供寄宿服務的所有寄宿家庭都經 過仔細挑選並持有兒童工作證。
參展學校 – Schools participating in the Online Fair